Industry-news
Cat Ears Motorcycle Helmet
Cat Ears Motorcycle Helmet: Unleash Your Inner Feline on the Road!
AdmitJet's Adorable and Cool Helmet Design That Turns Heads
Are you a motorcycle enthusiast looking to make a statement with your gear? Look no further! The AdmitJet Cat Ears Motorcycle Helmet is here to steal the show with its unique and eye-catching design.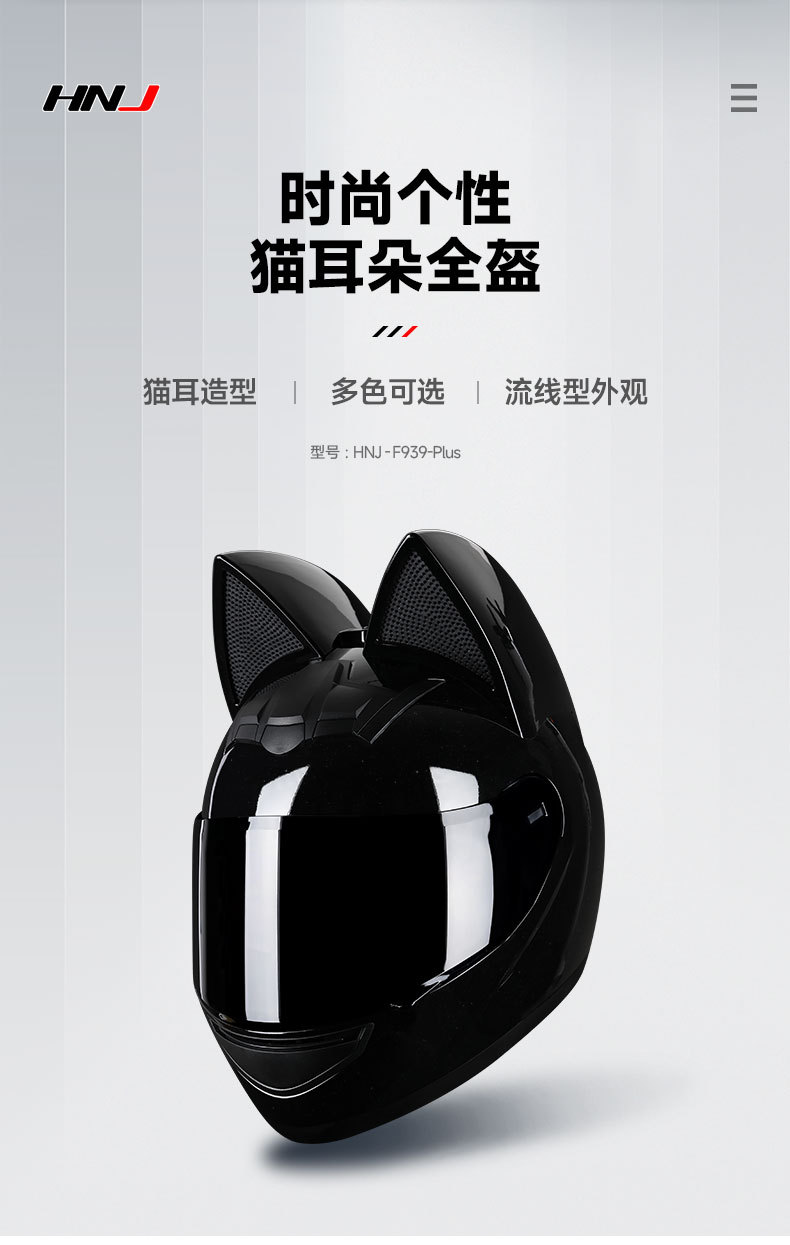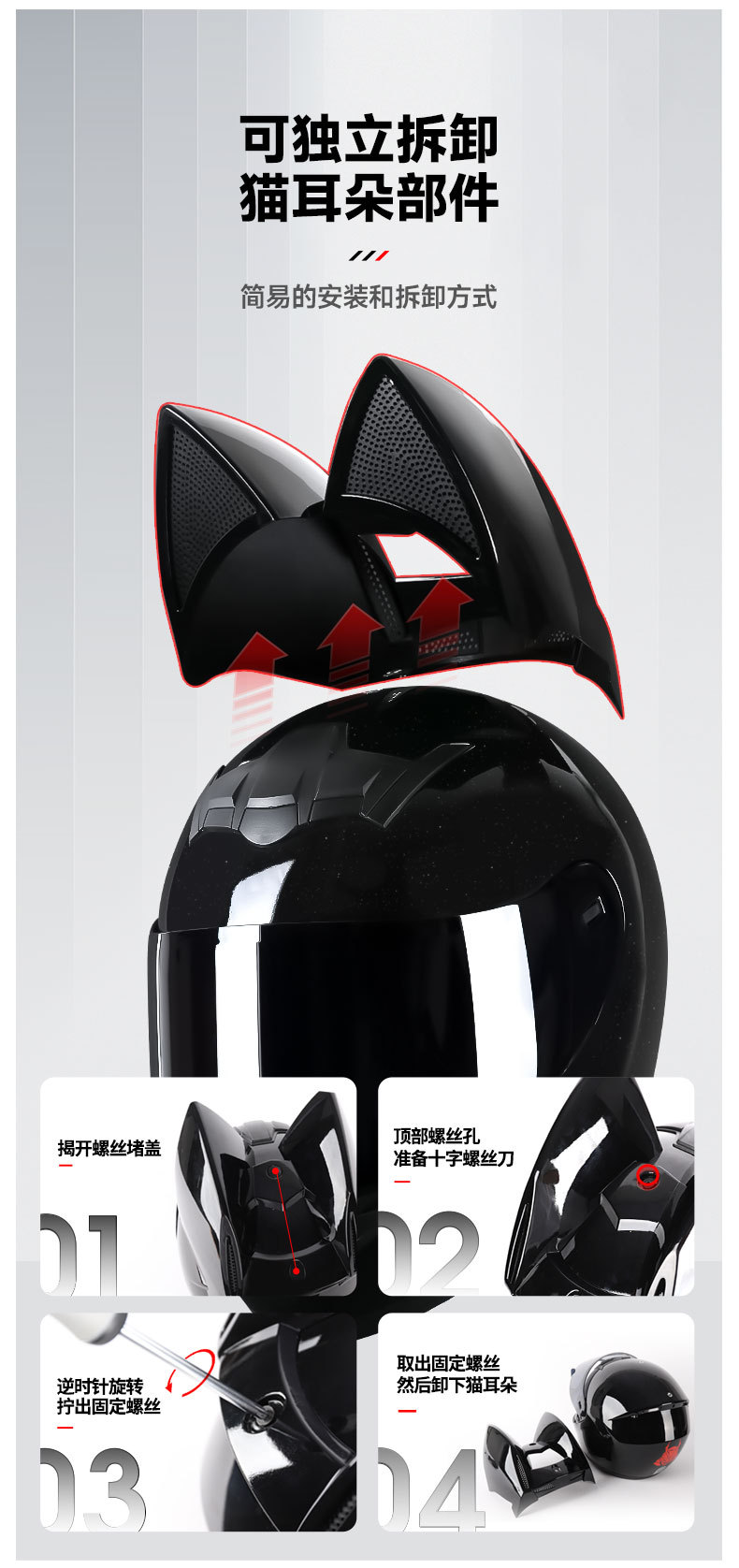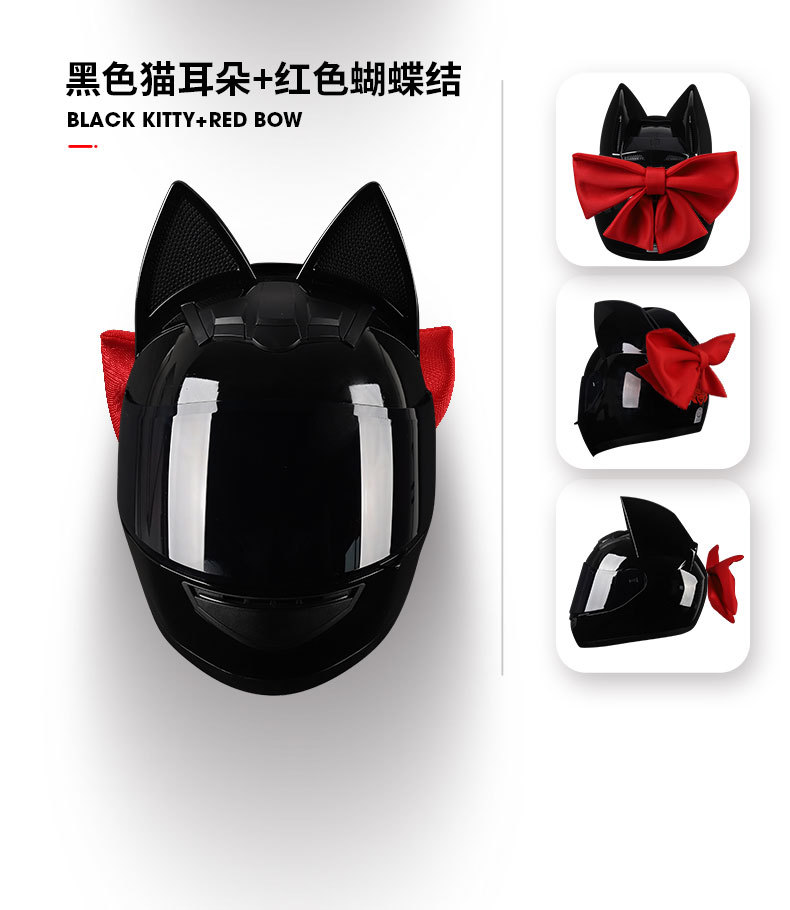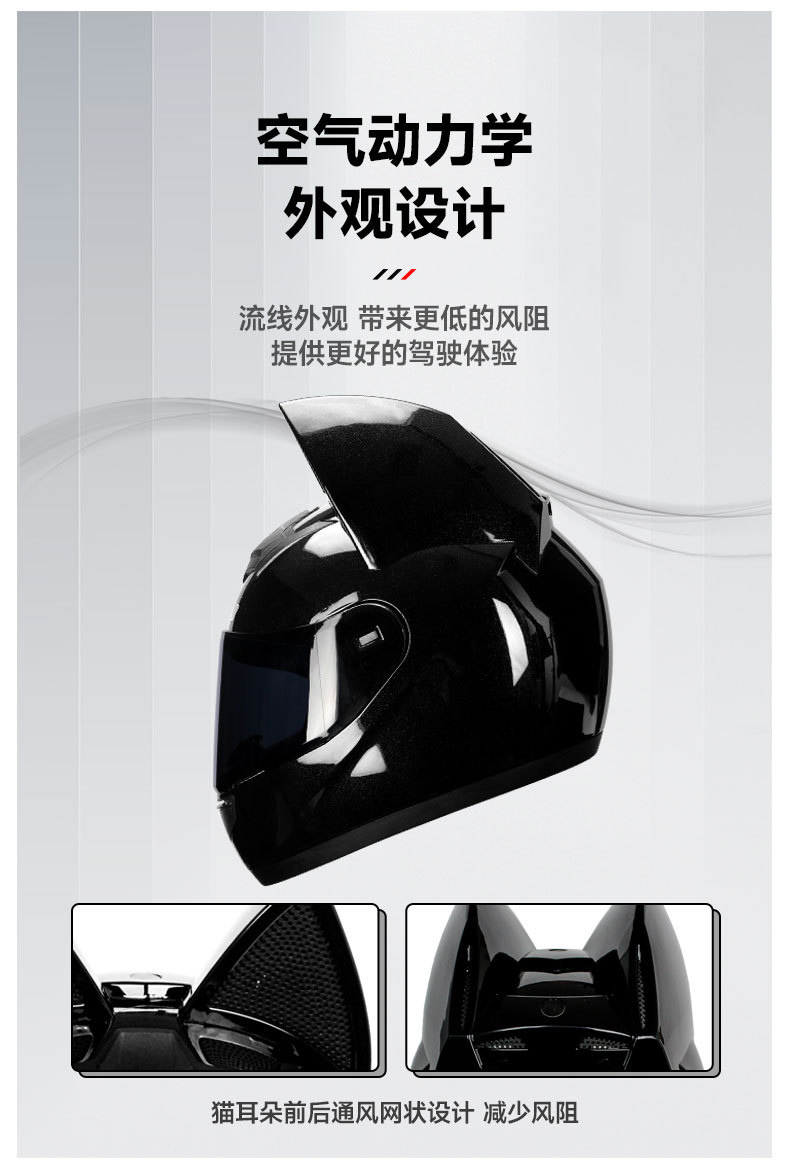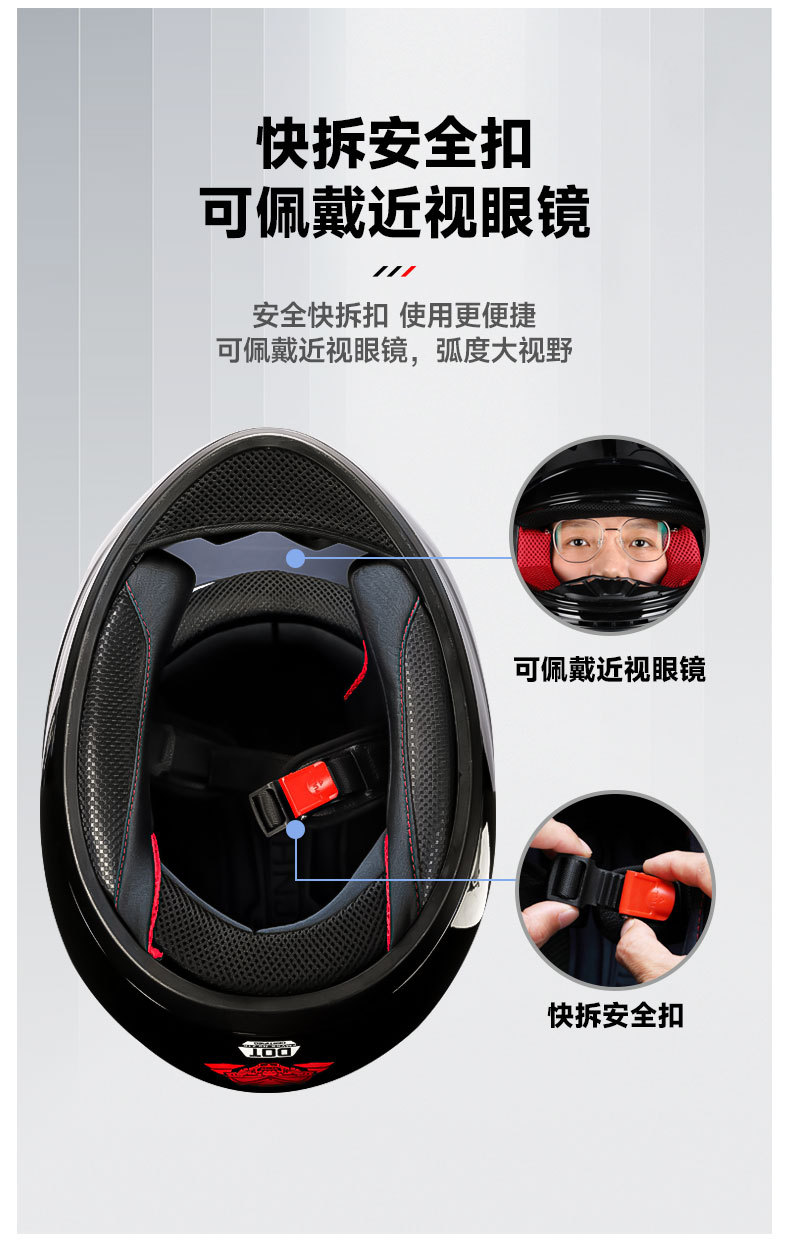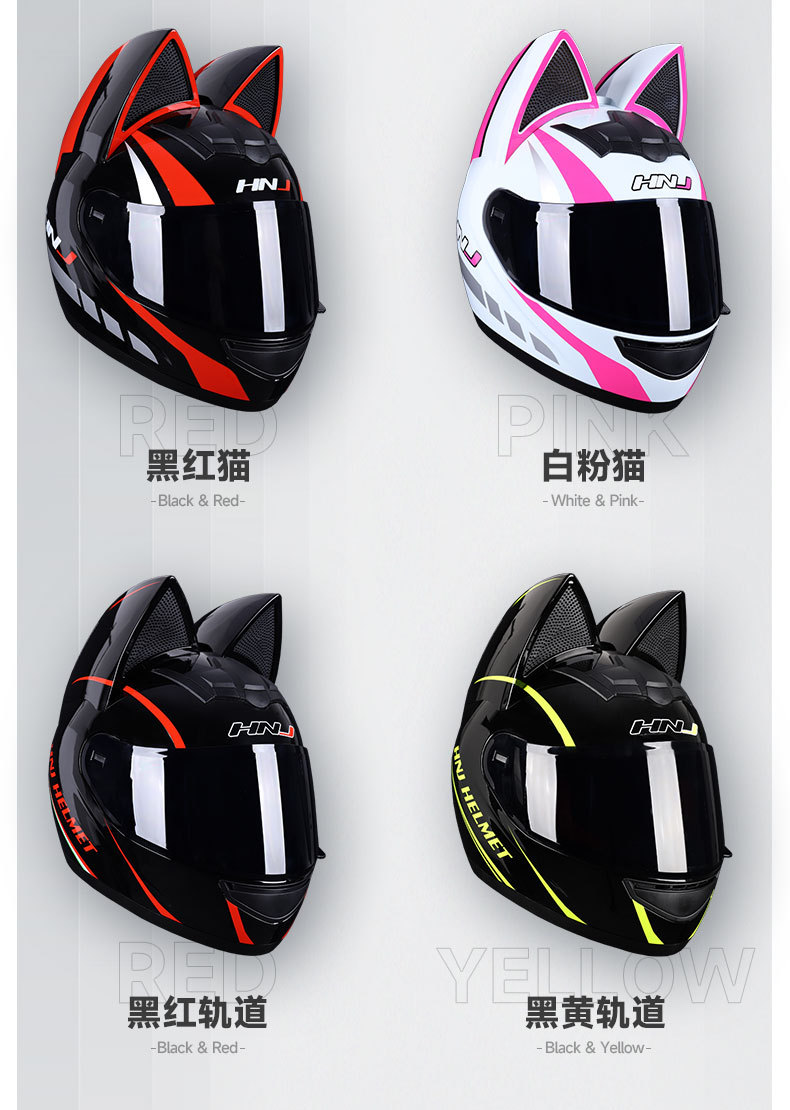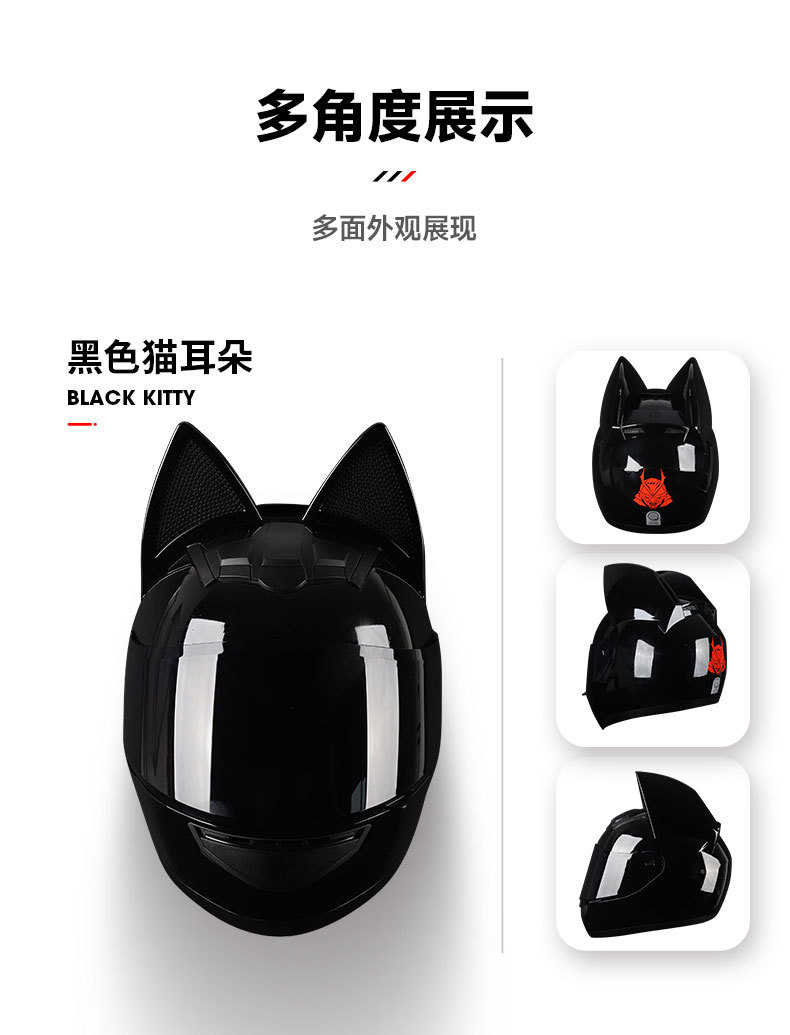 This article examines a unique helmet. It is both stylish and protective, making it suitable for both men and women.
Detachable Cat Ears and Various Lenses:

AdmitJet's helmet features easily detachable cat ears that can be quickly removed and reattached with a simple twist. The helmet has various lens options: black, gold, iridescent, and clear. It is suitable for different weather conditions.

This helmet has Bluetooth compatibility, so you can stay connected on the go. With it, you can automatically answer calls, use navigation, and listen to music while riding.

Summer-Ready Design for Everyone: Whether you're male or female, this cat ears helmet is perfect for summertime electric motorcycle rides. Don't forget to wear a helmet when riding an electric bike to protect yourself from accidents. Always purchase a cat ear bike helmet from a reputable store or website for the best quality.
China Origin AdmitJet Helmets:
The cool and adorable helmet cat ears comes from a Russian motorcycle studio, Secutronic. These AdmitJet Helmets truly showcase the perfect blend of style and cuteness, as you'd expect from the Russian brand. Customize the helmet according to your outfit colors for a perfect match!
Make a statement with the super cool cat ear design. It stands out from the crowd and will turn heads wherever you go.
Materials and Safety: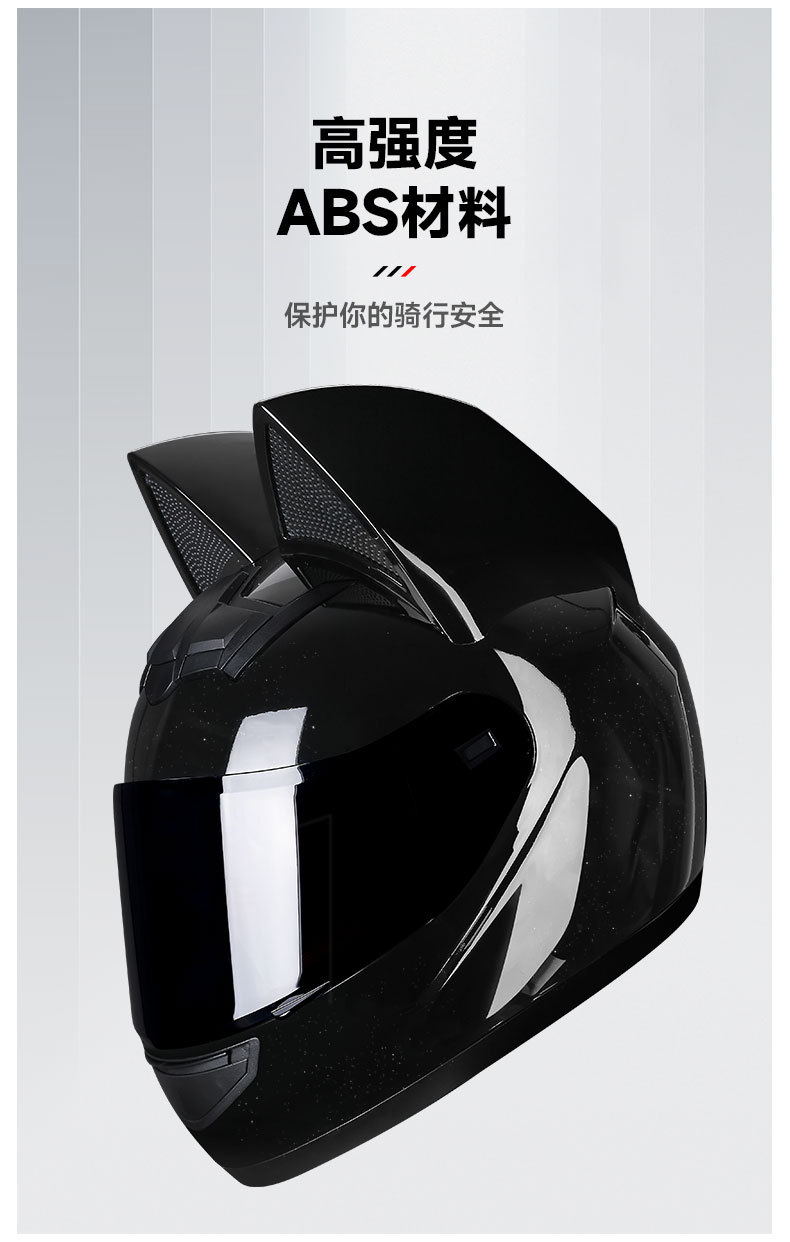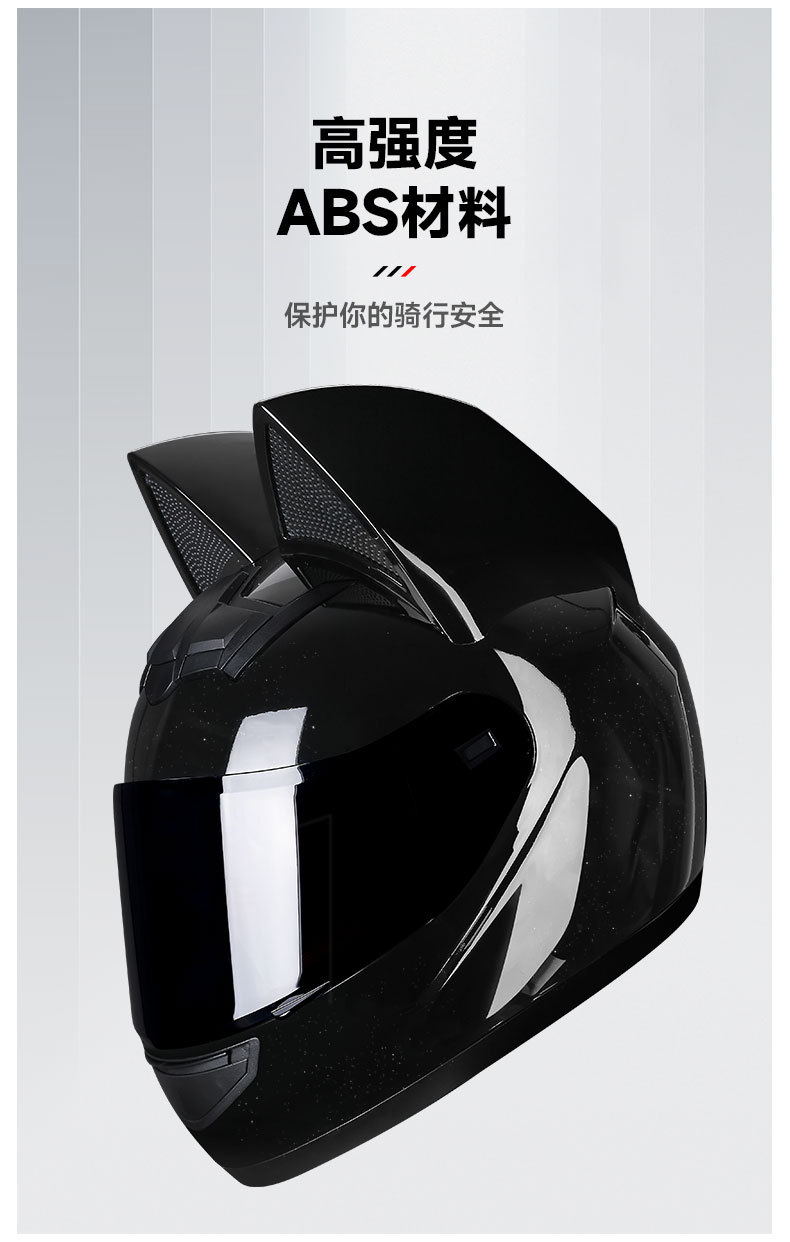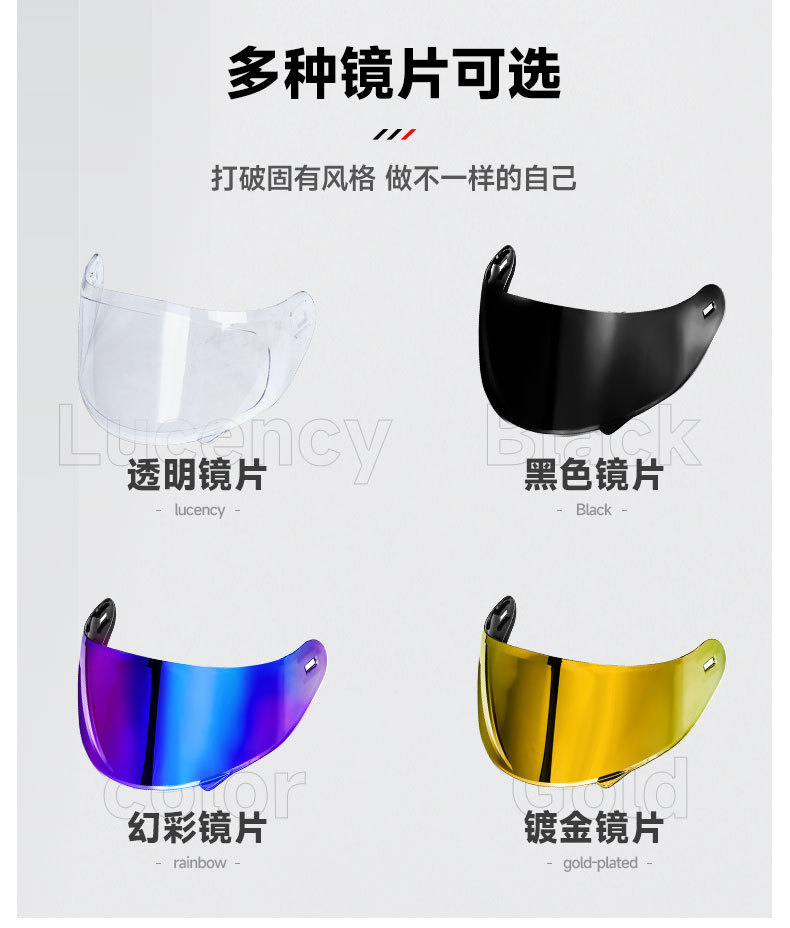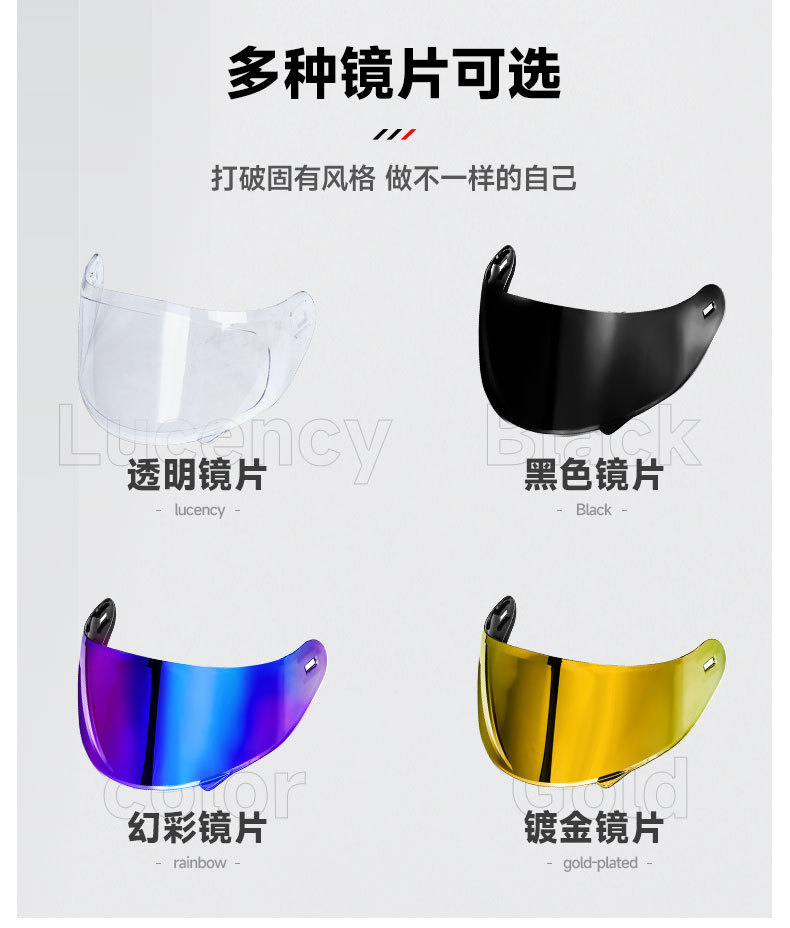 The helmet is designed to keep you safe on the road. It is constructed with a high-quality polymer outer shell and an EPS inner shell. This product is approved by the Department of Transportation (DOT). It is suitable for many activities, like motorcycling, bicycling, train riding, electric cars, skateboarding, flying, skiing, and skating.
Lens Options for Day and Night Riding:
The clear lens is suitable for nighttime riding, while the black and gold lenses are perfect for daytime rides. No matter the time of day, this helmet has got you covered.
A Great Gift Idea:
The AdmitJet Cat Ears Motorcycle Helmet makes for an excellent gift for friends, family, or even yourself! It's an ideal holiday gift for both boys and girls.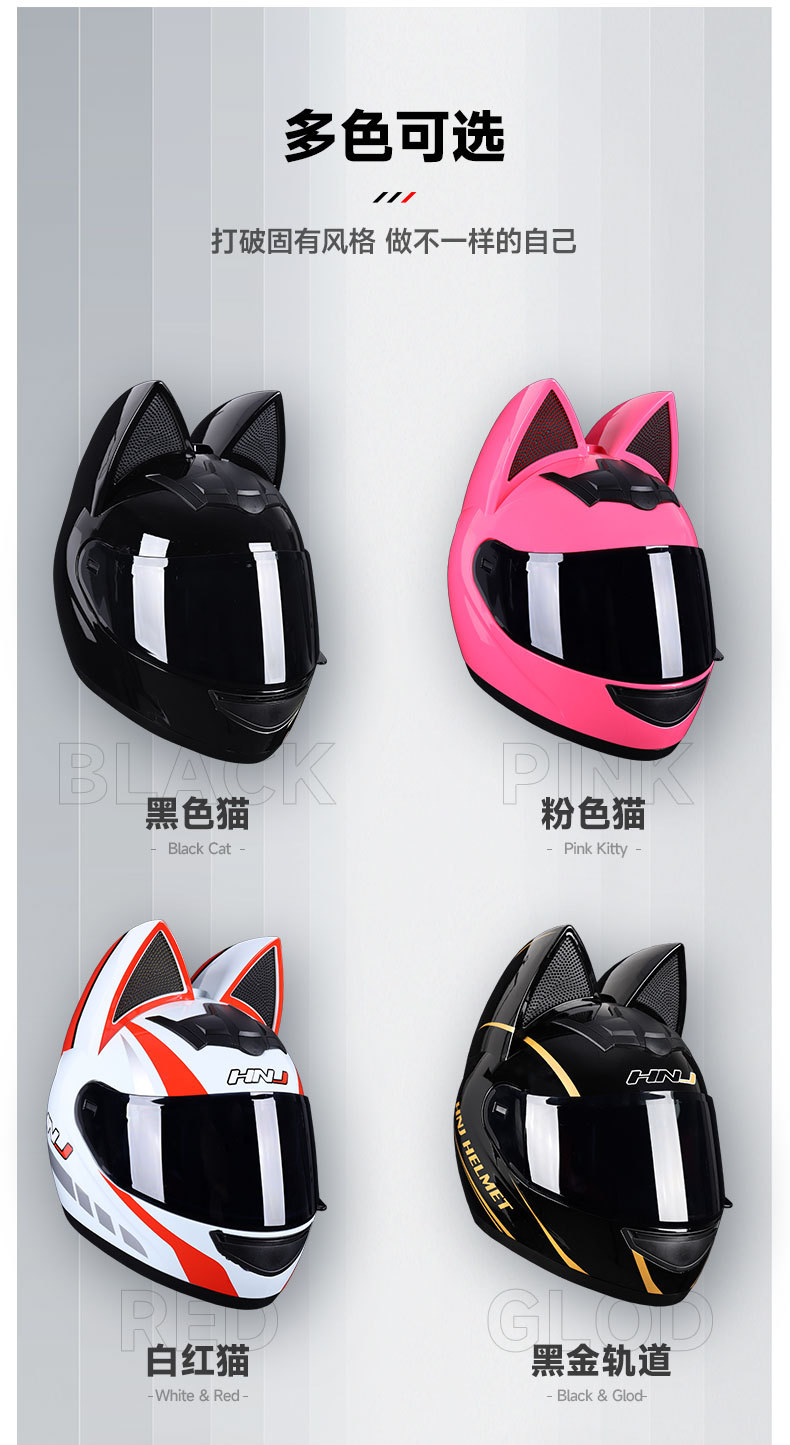 Package Dimensions and Specifications: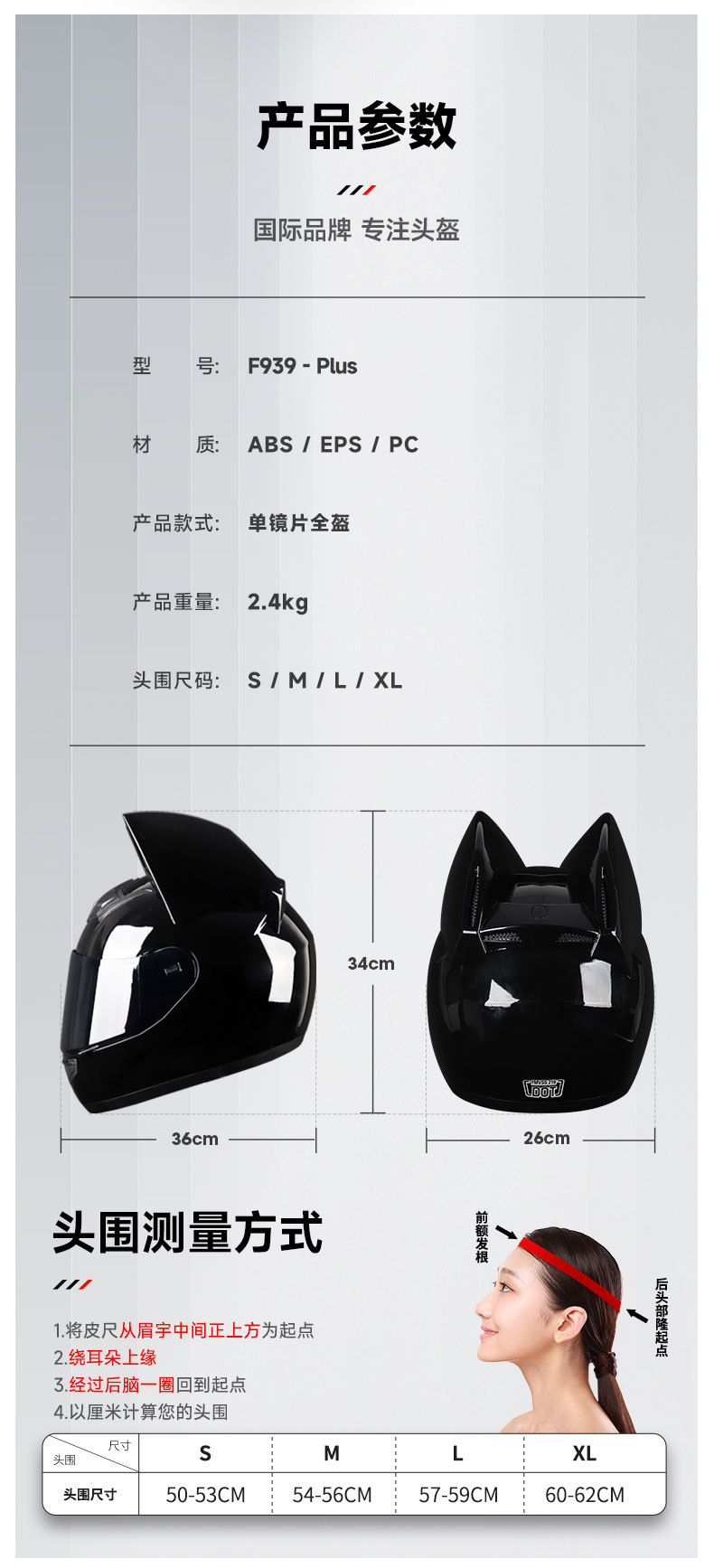 The helmet package measures 35.56 x 25.4 x 25.4 cm and weighs 1.5 kg. It is available in black and white colors and comes in various sizes, including an extra-large option. Made from high-quality plastic, the helmet is designed to provide durability and protection for riders of all ages.
Versatile and Gender-neutral:
The AdmitJet Cat Ears Motorcycle Helmet is suitable for both genders. It is a versatile and stylish option for all riders. Its unisex design makes it a great choice for everyone.
Motorcycle helmet cat ears Functionality:
Beyond just looking adorable, the cat ears on the helmet serve a practical purpose. They help to reduce the interference of smoke and provide protection similar to a smoke protective helmet. With this helmet, you no longer need to spend extra money on expensive smoke protective gear.
A Helmet that Combines Cuteness and Safety:
The integrated cat ears on this motorcycle helmet not only provide a unique and eye-catching look but also offer head protection. Be the talk of the town while staying safe on the road with the AdmitJet Cat Ears Motorcycle Helmet.
Helmet Certifications: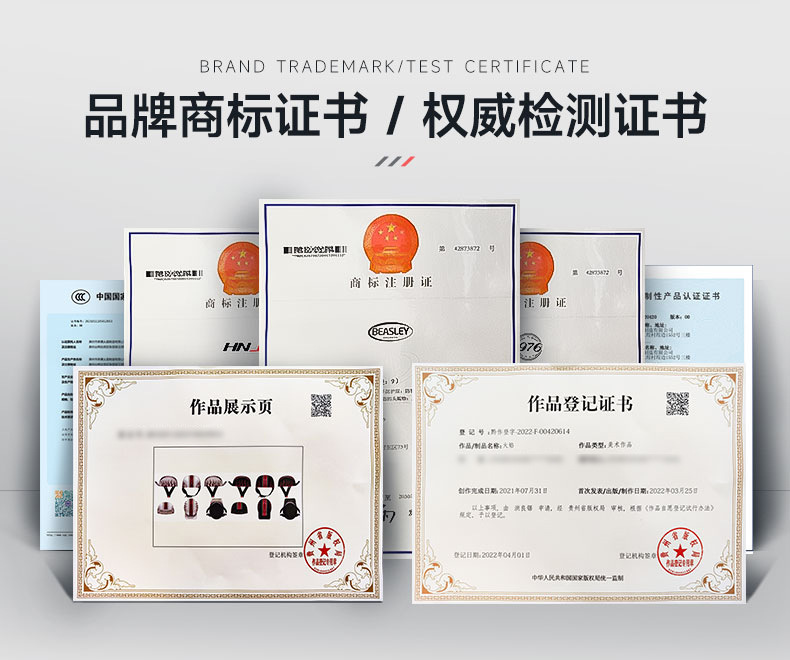 When purchasing a helmet, it's essential to consider the various certifications available. Some of the most common certifications include China's 3C certification, America's DOT certification, Europe's ECE certification, and Japan's JIS certification. There are also third-party organizations, such as SHARP and SNELL, which provide comprehensive and authoritative helmet certifications.
Shell Material Options:
Helmet shells can be made from three materials. ABS plastic is the heaviest and most affordable option. Fiberglass provides a balance between weight and price. Carbon fiber is the lightest and most comfortable, but also the most expensive.

No matter what the helmet is made of, it is safe as long as it has a reliable certification. You can be confident in its safety.
Lens Experience:
The helmet comes with a variety of lens options, including black, gold, iridescent, and transparent, to accommodate different weather conditions and preferences. The lenses are made from polycarbonate material, which provides excellent flexibility and light transmission. They are also scratch-resistant and offer extremely clear vision.
Inner Lining Experience:
The helmet's inner lining is comfortable and delicate to touch. It is also removable and washable, making it easy to maintain hygiene and cleanliness.
Ventilation Design:
The AdmitJet Motorcycle Helmet with cat ears features a ventilation design that, despite its large chin gap, prevents fogging of the lenses. While this design may result in increased wind noise at higher speeds, it ensures a clear field of vision in various weather conditions.
Buckle Experience and Satisfaction Guaranteed:
The helmet is equipped with a standard and convenient buckle system, ensuring a secure fit for every ride.
In conclusion, the AdmitJet Cat Ears Motorcycle Helmet is a great choice for electric scooter riders. Despite not having certain certifications, it has a stylish design and great functionality.