Electric Motocross Motorcycle: 2023 AdmitJet Armor Dirt Version
Electric Motocross Motorcycle: 2023 AdmitJet Armor Dirt Version
The Future of Riding: The Electric Motocross Motorcycle Revolution

Powered by Battery, Built for the Trail: Introducing AdmitJet Armor
The Electric Surge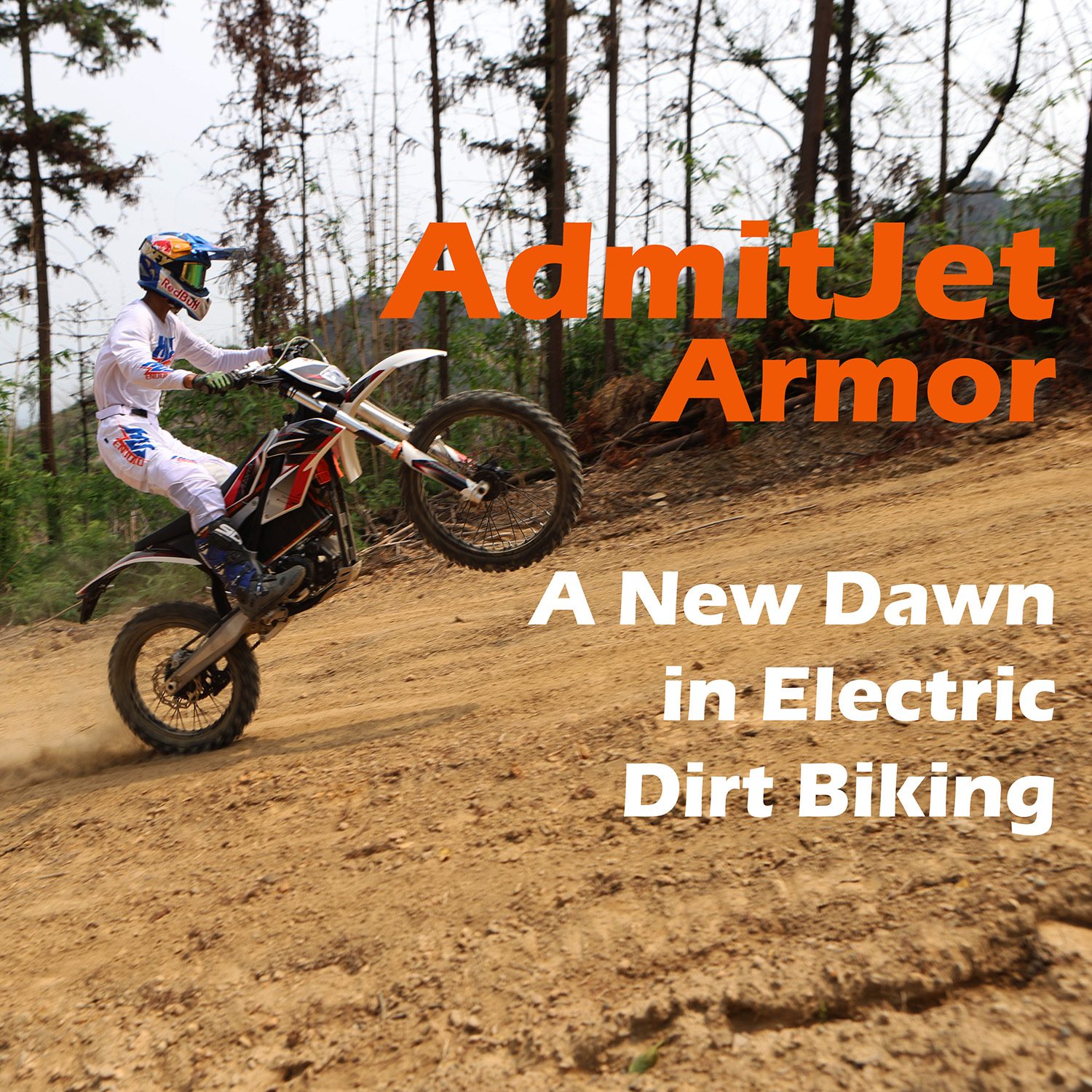 Electric motocross motorcycles are creating a buzz in the world of dirt biking. Long gone are the days of noisy and pollutant gas engines. Now, electric motocross bikes like AdmitJet Armor are taking center stage.
Environmentally Friendly and Powerful
AdmitJet Armor is an electric motocross motorcycle that packs a punch while being environmentally friendly. It's a battery-powered electric dirt bike that's perfect for trail riding. It's not just a road motorcycle. It's a real Electric Motocross Motorcycle for off-road adventures.
Speed and Stamina
What sets AdmitJet Armor apart? Its top speed and long range. Imagine riding 60 miles on a single charge! That's a game-changer in the world of electric motocross for adults.
When pitted against competitors like Cake Kalk and Sur Ron Electric, AdmitJet Armor takes the lead with its remarkable top speed of 80 MPH.

Battery and Charging
Worried about how long it takes to charge the battery? Well, you'll be surprised to know that a single charge provides you with a range of up to 170km. Compared to traditional bikes like the KTM Freeride E XC and Alta Motors, AdmitJet Armor gives you more bang for your buck.
Performance Metrics
But speed isn't the only factor that makes this electric motocross dirt bike exceptional. Equipped with a high-capacity CATL ternary lithium battery and a powerful 21.6KW engine, it's a beast on the trail.
Comfort and Handling
Don't underestimate the importance of comfort while riding. The bike's rear-wheel suspension and faux leather anti-slip seat cushion are game-changers. The handlebars are ideally positioned, making it a true dual-sport motocross bike.
Beyond the Trail: Are electric dirt bike street legal?
The street legality of electric dirt bikes can vary depending on jurisdiction, local laws, and the specific features of the bike. In some regions, electric dirt bikes that meet certain requirements can be made street-legal. These requirements may include but are not limited to:
Proper lighting (headlights, taillights, turn signals)
Rearview mirrors
A horn
Speedometer and odometer
License plate holder
DOT-approved tires
Additionally, the bike must often be registered, and the rider may need a motorcycle endorsement on their driver's license. Some electric dirt bikes are manufactured as "dual-sport" bikes, designed for both off-road and street use, and may come with these features already installed, making it easier to register them for street use.
Before purchasing an electric dirt bike with the intent of riding it on public roads, it's essential to check the laws and regulations in your specific location. Even if the bike is equipped with all the necessary features, local or state laws might still impose restrictions on riding dirt bikes on public roads.
There's a growing trend to make electric vehicles, including dirt bikes, more accessible for road use due to their environmental benefits. However, always check the most current regulations in your jurisdiction to be sure.
Since March 2023, AdmitJet Armor has been street-legal. This means you can switch from trail riding to city roads effortlessly, a feature most bikes offer but few can genuinely deliver.
How much are electric dirt bikes ?
The price of electric dirt bikes can vary widely depending on a variety of factors such as the brand, features, range, and power of the bike. Here's a general idea of what you might expect:
Entry-Level Models: Brands like Razor offer electric dirt bikes targeted at younger riders for around $400 - $800. These bikes are generally lower in speed and range.
Mid-Range Models: Bikes designed for more serious off-road use but still geared towards amateurs or casual riders can range from around $3,000 to $7,000. Brands in this category could include Sur Ron.
High-End Models: These are professional-grade electric dirt bikes with high top speeds, long range, and advanced features. Bikes from brands like KTM, Alta Motors, or Cake can cost between $8,000 to $12,000 or even more.
Custom Models: If you're looking into specialized custom features, the price can go even higher.
Keep in mind that these are general figures and prices can vary by retailer, location, and over time due to various factors like inflation, advancements in technology, etc. Always check with specific manufacturers or retailers for the most current pricing.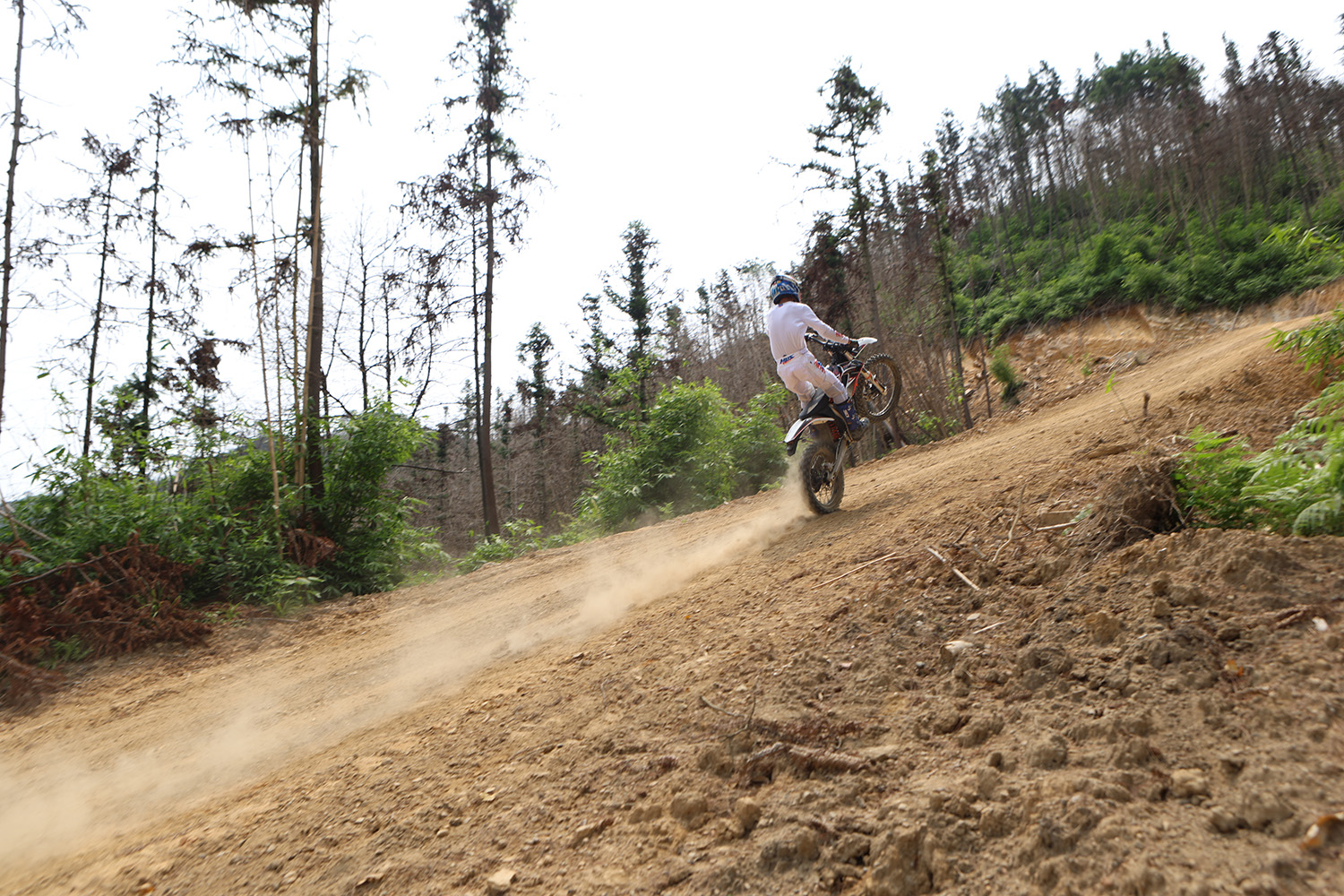 Affordability of AdmitJet Armor Electric Motocross Motorcycle Dirt Version: A New Paradigm
When it comes to pricing, AdmitJet Armor is a game-changer. The 2023 model of the AdmitJet Armor Electric Motocross Motorcycle Dirt Version is priced at less than $4000. Want the full electric bike package with DDP and door-to-door shipping? It's still a deal at less than $5000. Affordability and high performance are no longer mutually exclusive.
The Competitive Landscape
How does it compare to others? The Varg may be a competitor, but AdmitJet Armor shines in terms of its unique features and cost-performance.
Wrap-Up: The Future is Electric
Electric motocross motorcycles are here to stay. With environmentally friendly features and high performance, AdmitJet Armor leads the pack. So, what are you waiting for? Fully charge that battery and hit the trail!
By embracing electric motocross, we're not just moving towards a sustainable future but also unlocking a new level of performance and excitement. Whether you're a young adult or an experienced rider, this electric motocross bike is built to thrill.

Parameters of AdmitJet Armor Electric Motocross Bike Adults
Electric Motor Related Power:
3000W DC E-Power

0-1-2-3-4 Forward Gear

Reverse Gear
Max Power: 72V 20000W
Max Speed: 125 KM/H (80 MPH)
Dimensions:
Length: 2120mm

Width: 840mm

Height: 1225mm
WheelBase: 1424mm
Seat Height: 900mm
Ground Clearance: 318mm
Net Weight: 108KG (including battery weight)
Brake:
Tyre Size:
Front: 80/100-21"

Rear: 110/90-18"
Lithium Battery:
CATL 72V 60Ah

Peak output current of battery (Ah): 300A

Continuous output current of Battery: 150A
Distance Per Charge: 160km
Charging Time: 1-6H (with 10Ah charger)
F&R Absorber: Single-chamber dual-adjustable
F&R Tire: Cordial
All Set Of Light: LED
Display: LCD Meter
Rim&Hub:
Rim: 7116 code alloy

Hub: casting
Frame: Metal Q345b+6061 Forge Aluminium Alloy
Rear Fork: Aluminium Alloy
Driven Chain: 520
Driven Sprocket: Steel
F&R Disc Brake Pad: CD Copper base
0Km/h-100Km: 5s
Handlebar: Aluminium Alloy
Steering, Brake & Clutch Lever: Aluminium Alloy 7075
Max Loading Weight: 150KG
G.W.: 145KG
Package Size: 18247112cm
Remark:
Controller with Bluetooth

Battery BMS comes with Bluetooth too

Both can adjust data through an app.


For easy and fast communication and best services, you can find me on