Industry-news
Sales of Electric Motorcycles Expected to Exceed 60 Million Units by 2025
Development Enters the Fast Lane: Sales of Electric Motorcycles Expected to Exceed 60 Million Units by 2025
The 20th China International Motorcycle Exhibition (referred to as the 2022 China Motorcycle Exhibition) is currently being held at the Chongqing International Expo Center. According to information obtained by reporters at the event, the national electric vehicle industry has entered a fast lane of development in recent years, with industry sales continuing to reach new highs.
Cheng Yao, member of the Party Group and Vice President of the Chongqing Trade Promotion Association, stated that in 2018, the Chinese electric motorcycle market was only worth 770 million yuan, while in 2019, the market size reached 13.1 billion yuan, and by 2021, the market had grown to 26.7 billion yuan, or about 3.96 million units. It is estimated that the compound annual growth rate of the electric two-wheeler industry from 2022 to 2025 will be 8.37%, and sales are expected to reach 67.78 million units in 2025.
"Chongqing is an important motorcycle production base in the country, and the three major electric motorcycle 'dragons' Aima, Yadi, and Tailing have already settled in Chongqing," said Cheng Yao. In 2021, Aima's Southwest manufacturing base project settled in Tongliang, Chongqing, with an annual output of about 3 million units, and after reaching full production, it can achieve an annual output value of 10 billion yuan. In 2019, Yadi's high-end electric vehicle production base settled in Yongchuan, with an annual output of 1.5 million vehicles and 700,000 sets of supporting parts, with an annual output value of about 6 billion yuan. In 2022, Tailing will invest 2 billion yuan to build a new energy electric vehicle industrial park in Dazu High-tech Zone. After reaching full production, the annual output will reach 2 million units, with an annual output value of about 11 billion yuan.
At the 2022 China Motorcycle Exhibition, many companies also exhibited their latest electric motorcycles. For example, in the N8 Pavilion, the Secutronic Exhibition area showcased its "AdmitJet" series of off-road high-speed electric motorcycles.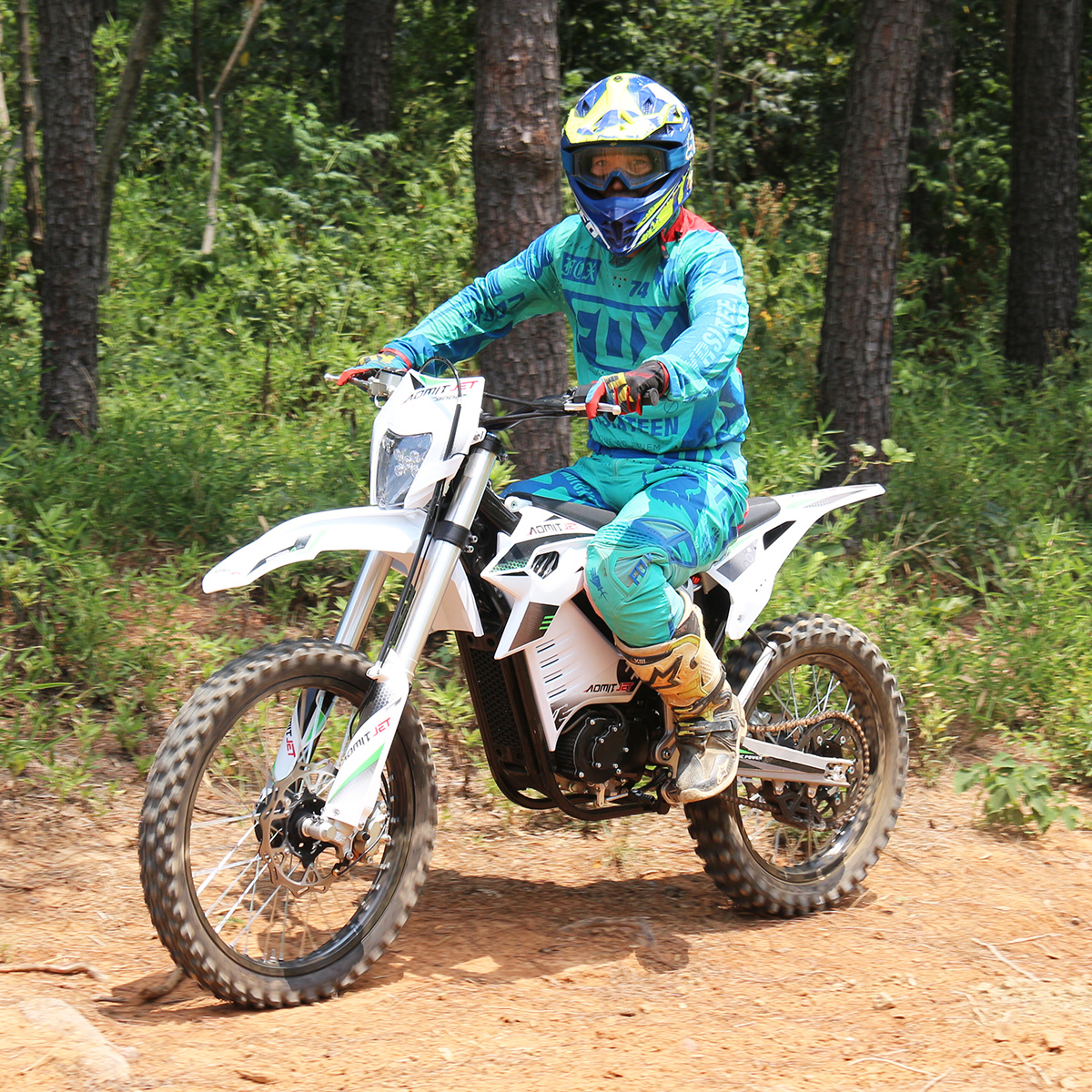 This new energy electric motorcycle has a unique product style, Its stylish appearance and ultra-lightweight product characteristics have attracted many viewers' attention.