Industry-news
Motocross Twin, 2023 Husqvarna 701 Supermoto & Enduro
Motocross Twin, 2023 Husqvarna 701 Supermoto & Enduro For Sale
Husqvarna, like KTM, has a unique position in the motorcycle field due to its very distinctive features, whether it is street, imitation racing, or off-road, it is all impressive. The 701 Enduro and 701 Supermoto are one of them.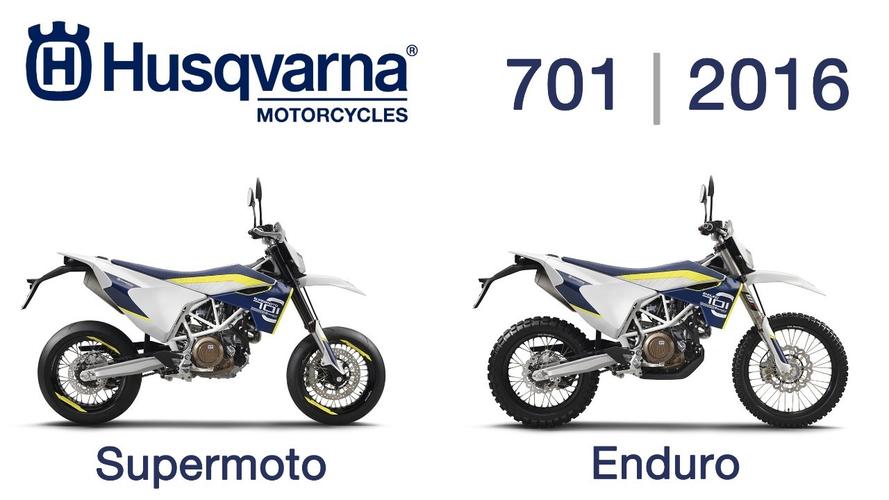 The 701 Enduro and 701 Supermoto are distinguished by their different usage scenarios, with the 701 Enduro favoring off-road challenges and the 701 Supermoto focusing more on road attributes. The new model has also updated the body painting, more simple and recognizable.
The power engine is the same as the powertrain of the two bikes. The single-cylinder water-cooled four-stroke 693cc displacement engine from the KTM LC4 platform with SOHC four-valve structure provides a maximum horsepower of 74Ps and a maximum power of 55kW, matched with six-speed transmission and sliding clutch.
The Husqvarna 701 is no exception. The high fender, square headlight and angular headlight cover all show the sports genes in an eye-catching way, and the handlebar guard also enhances its off-road rally tone.
Same as most cars professional rally models, the engine part is the most simple design, equipped with LCD liquid crystal display instrumentation, and in the 2023 version added gear display and speed reminder function, the electronic control configuration provides six-axis IMU inertial measurement, a variety of sports modes, as well as two-way quick shift function.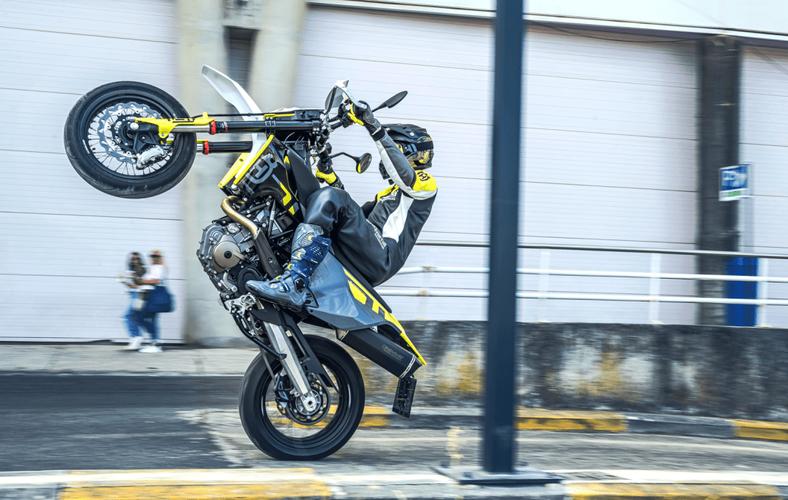 Designed to be lightweight, the body is made of composite materials, with a clean and sporty car line profile and a steel frame structure that forms a striking chassis with aluminum rear swingarm. 270mm of ultra-high ground clearance also gives it the ability to handle more complex road conditions. Versions with different seat heights also offer two options of 924mm and 889mm.
As for the hardware configuration, the 701Enduro is more oriented to off-road and complex road conditions, the suspension system adopts 48mm WP XPLOR inverted forks with a multi-link structure WP XPLOR mid-mounted rear shock. 701 Supermoto is the same as the former, only the tuning is more oriented to the road. The extra-long shock travel also gives it excellent support.
The brakes are front and rear disc brakes with BREMBO calipers. 701Enduro uses 21 and 18-inch off-road tires + spoked wheels, while 701 Supermoto uses 21 and 17-inch road tires, also with spoked wheels. And equipped with cornering ABS braking system and TCS anti-skid.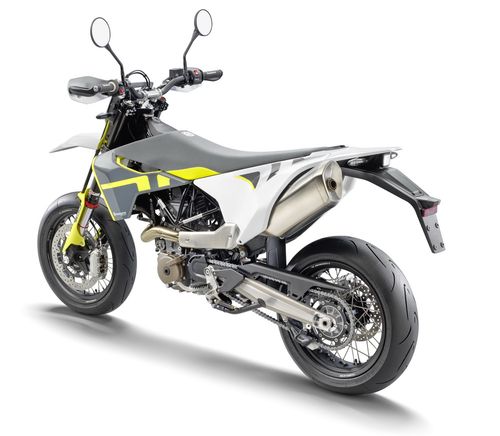 Husqvarna 701 Supermoto For Sale
Husqvarna 701 Enduro LR features:
Lightweight, integrated fuel tank with 25 liters of capacity, offering a range of +/- 500 km

Switchable riding modes to change power characteristics while riding
Bosch cornering ABS, lean angle specific braking technology
Easy shift function for seamless up and down shifting
Lean angle sensitive motorcycle traction control, perfect rear wheel traction
Chromoly steel frame for excellent agility and stability
Aluminum swingarm, extremely light weight for maximum traction and stability
Polyamide rear subframe with integrated fuel tank, high-tech unibody construction
The new Husqvarna 701 Enduro LR is now available for sale at a list price of £10,699, or around RMB 97,000.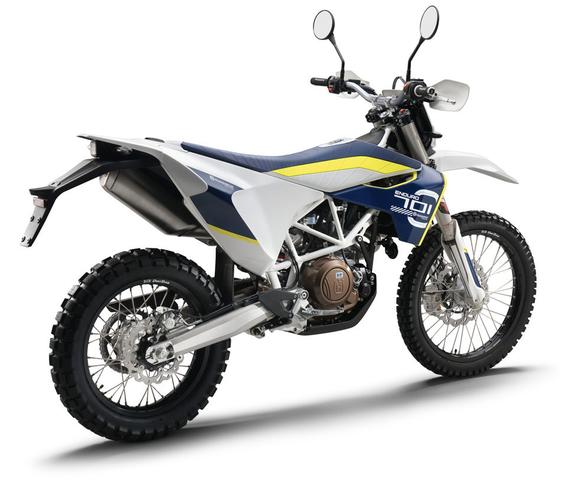 Husqvarna 701 Enduro LR main specifications:
Displacement: 692.7cc
Form: Single-cylinder, 4-stroke, water-cooled
Power: 55 kW
Bore x stroke: 105mm x 80mm
Transmission: 6-speed
Clutch: APTC(TM) sliding clutch, hydraulically actuated
Frame design: chromoly steel grid frame, powder coated
Front Suspension: WP-USD Xplor 48 with Pro-Lever linkage 250mm travel
Rear suspension: WP XPLOR 250mm travel
Front brake: 300mm single-disc Brembo dual-piston floating caliper, discs
Rear brake: 240mm single-disc Brembo single-piston floating caliper, discs
ABS: dual-channel Bosch 9.1 MP ABS (including cornering ABS and Supermoto mode can be separated)
Ground clearance: 270mm
Seat height: 925mm
Fuel tank: 25L
Net weight: 155kg